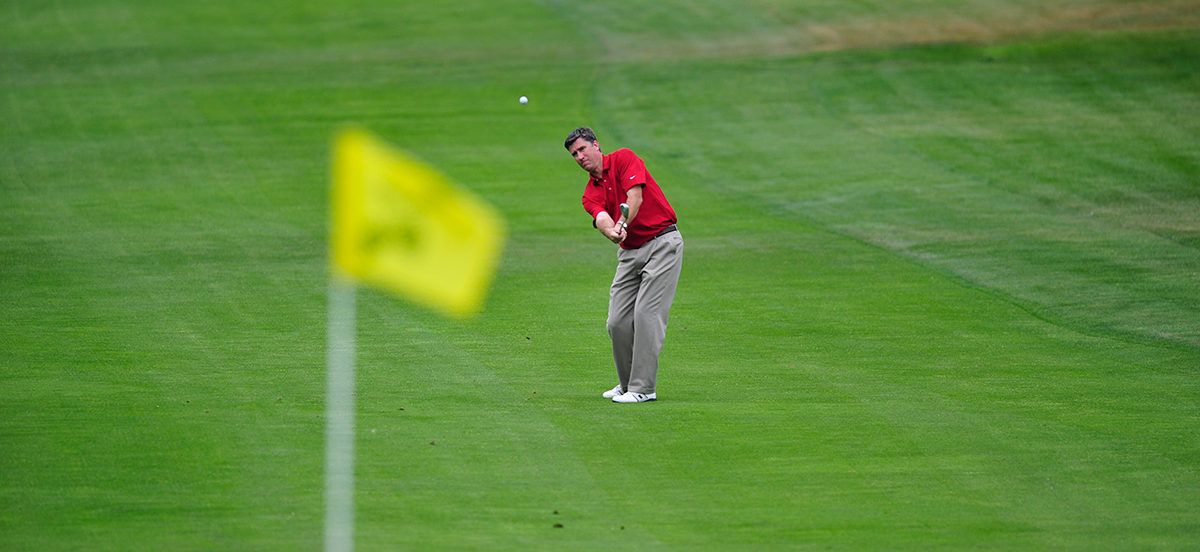 Par 5's are typically ripe for good scoring. But, to do that, you need to think and play strategically. All that requires knowing your game, and having a "go-to distance" for your wedges and short irons.
Let me illustrate this with an example.
A regular student of mine is practicing a lot and his ball striking has greatly improved. But he's bothered by the fact that his scoring hasn't improved as much as his swing. I asked how he scores on par 5's and he said he almost always bogeys them (despite being a 12 handicap).
I asked him to talk me through a typical par 5 and this is what he said:
"I generally hit a good drive and am left with about 240-250 yards to the green. From there, I'll hit a hybrid or fairway wood (not my favorite clubs) and wind up in either a fairway bunker or with a 30-yard pitch to the pin."
I explained that the smarter strategy would be to hit a 140-yard shot and leave the ball at 100 yards — a distance that he's comfortable with. To help him get even more confident with this approach, we did some targeted wedge work to help him really dial in the 100-yard shot.
Now he lays up on the par 5's to his go-to distance of 100 yards and is putting for birdie almost every time!
Find out what your most accurate "go-to distance" is, lay up to it, and watch your scores come down immediately.