Bryan began playing golf at age 13 and went from shooting in the 90's as an inexperienced freshman to a University of Washington bound senior with a scoring average of 72.8 at Interlake High School. His team won 3 consecutive KingCo Championships and Bryan earned medalist honors (72) at the KingCo Conference Division Championship.  In addition to winning numerous school matches, Bryan won the WJGA District 2 Championship by 10 strokes at Bear Creek CC (71,70) and qualified for the U.S. Junior Amateur (75,73) and the Orange Bowl International.
Bryan was a member of the University of Washington golf team and graduated with a degree in Economics.  In 1997 he won the Seattle City Amateur and turned professional.  He then went on to play several mini tours across the southwest continuing to improve his game and pursuing his dream of playing professional golf.  
After years of working on his game and playing tournaments, Bryan found his passion was in teaching the game just as much as competing.  With many years of swing study, contemplation and digging out the secrets in the dirt, Bryan is now able to communicate to his students what it takes to develop a sound swing and build yourself into a solid ball striker and complete player.
Bryan has now been teaching the game for over 15 years and is continually adding to his teaching knowledge and technology arsenal.  Bryan utilizes TrackMan, K-Vest 3D Motion Capture, Hi-Speed video, Blast Motion and various training aids for learning and tracking progress.  Continuing education has always been a priority and Bryan has completed the follow instructional certifications:
TPI Level 1, 2 and 3 Certifications as well as TPI Level 2 Junior Golf Coach Certification
K-Vest Level 1 and 2 Cerfifications
TrackMan Level 1 Certification
K-VEST
Bryan is a K-Vest Level 2 Certified instructor and uses the technology to identify and measure key swing efficiency characteristics such as takeaway, transition, acceleration and peak speed sequencing. Pelvis and Torso positions of posture, alignment, top of backswing and impact are compared to PGA Tour player ranges to help identify mechanical errors. Movement patterns are changed by analyzing the kinematic sequence and using the K-Vest biofeedback tools and specific drills to improve movement efficiency.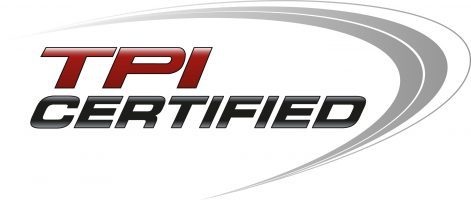 TPI Certified
Bryan is TPI Level 1,  2 and 3 Certified as well as TPI Level 2 Junior Coach Certified.  He uses his TPI education and assessment training to help identify physical limitations and body-swing characteristics to enhance his teaching. Below is a link to the TPI website summarizing what it is and how it helps golf professionals and players....
http://www.mytpi.com/certification